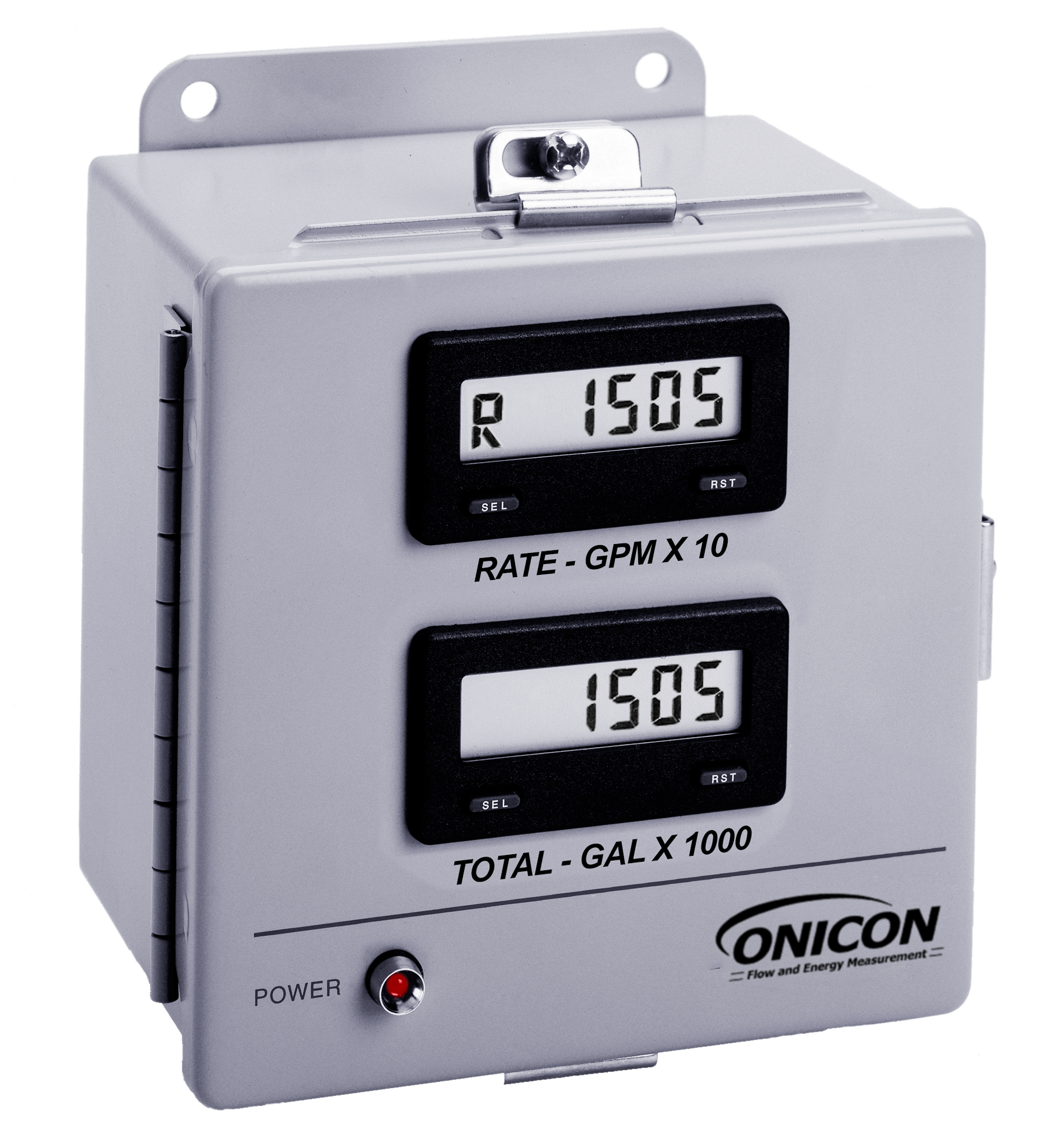 ONICON FLOW Display D-1200 Onicon Vietnam
Xuất sứ: 100% Japan Origin
Nhà cung cấp: ANS VIET NAM
Hãng sản xuất: Onicon Vietnam
Liên hệ tư vấn

Sales

support@ansgroup.asia

0911 47 22 55
Đại lý Onicon Vietnam,ONICON FLOW Display D-1200 Onicon Vietnam
D-100 SERIES FLOW METER DISPLAYS
The D-100 is a totalizing display module that provides a local indication of liquid, steam or gas flow rate and total data. The flexible design can be configured with an optional network interface to communicate data to a building control network. The versatile D-100 can also function as a network interface for two additional analog inputs and one additional totalizing pulse input. Some versions of the D-100 can also be configured with up to four optional analog outputs.
The Onicon D-100 Works With Virtually Any Flow Meter
The standard flow input of the D-100 accepts active or passive 4-20 mA, active or passive pulse and contact closure flow signals.
D-1200 SERIES MULTI-FLOW METER DISPLAY
D-1200 Multi displays are modular multi flow meter display centers the combine multiple ONICON insertion and inline flow meters into one complete flow monitoring station. The steel, wall mounted module displays the current flow rate and/or total for each meter. Standard D-1200 Multi displays operate from mains power and each includes a low voltage DC power supply capable of powering most ONICON inline or insertion flow meters.
The D-1200 works with the following ONICON flow meters:
Onicon F-1100 Series Insertion Turbine

Onicon F-1200 Series Insertion Turbine

Onicon F-1300 Series Inline Turbine

Onicon F-3500 Insertion Electromagnetic

Onicon F-2600 Series Inline Vortex (Totalizer Only)

Onicon F-5100 Series Insertion or Inline Thermal Mass (Totalizer Only)

Onicon F-5200 Series Insertion or Inline Thermal Mass (Totalizer Only)
ANS là đại lý phân phối chính hãng ONICON Vietnam cung cấp sản phẩm ONICON
Báo giá ngay - Hàng chính hãng - Bảo hành 12 tháng - Tư vấn hỗ trợ kỹ thuật 24/7