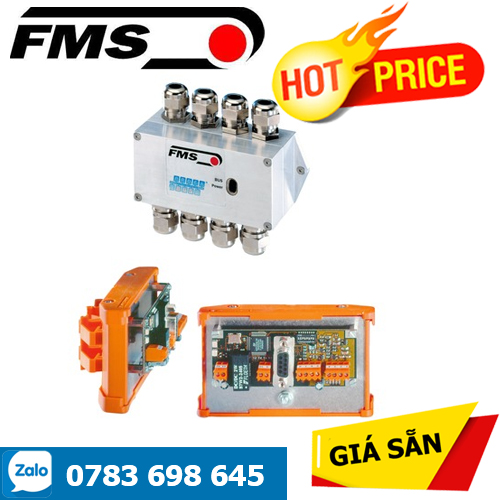 Bộ khuếch đại lực căng kỹ thuât số EMGZ470 FMS
Nhà cung cấp: ANS Vietnam
Hãng sản xuất: FMS
Ứng dụng sản phẩm: Automotive
Liên hệ tư vấn

Sales ANS

sales.ans@ansvietnam.com

8428 3517 0401
Đại lý FMS Vietnam,Bộ khuếch đại lực căng kỹ thuât số EMGZ470 FMS

Mã hàng: EMGZ470

Tên sản phẩm: Bộ khuếch đại lực căng kỹ thuât số - một kênh với giao diện Profibus

Hãng sản xuất: FMS Technology

Xuất xứ: Thụy Sỹ
Mô tả chung:
Bộ khuếch đại đo lực căng kỹ thuật số EMGZ473.W / EMGZ474 của FMS phù hợp để đo lực căng và kết hợp được với tất cả các cảm biến lực căng của FMS. Toàn bộ hoạt động được thực hiện bằng kết nối PROFIBUS®. Hộp ngoài vỏ EMGZ473.W có thiết kế điện giống với phích cắm PROFIBUS® tiêu chuẩn vào EMGZ474. Điều này cho phép ngắt kết nối bộ khuếch đại đo lực căng khỏi PROFIBUS® mà không làm gián đoạn đường truyền..
Đặc tính riêng:
Số kênh: 1

Số lượng cảm biến: 1 hoặc 2

Dễ dàng cài đặt

Đa kết nối với PLC, màn hình, v.v.

Tín hiệu dòng ra: 0/4 to 20 mA, max. 500 Ω, 12 bit

Nhiệt độ làm việc: -10 to 60 °C (14 to 140o F)

Kiểu gắn: Wall-mount (IP 67) , DIN-rail mount (IP 00)

Nguồn cấp: 24 VDC (18-36 VDC)
Lợi ích đem lại:
Tích hợp truyền thông EtherNet / IP

Cắm và chạy hoặc sử dụng truyền thông EtherNet / IP
Ứng dụng:
Đóng gói, Bì, các ứng dụng chuyển đổi, Dây và Cáp, Kim loại, Giấy, Dệt may, Nhôm, Mạ phủ, In kỹ thuật số, Nhãn, Sợi, Vải, In grafic, Sản phẩm vệ sinh, Cán màng, Nhựa, Màng nhựa, Thực phẩm và đồ uống, Kim loại phi kim loại, In offset, Biên hẹp, Thép, Nhuộm.
Liên hệ và báo giá chi tiết
Sale ANS Vietnam:
thuyho@ansgroup.asia
Trực tiếp FaceBook
Trực tiếp Zalo: 0783698645
Snapchat QR
=====================================================
Click xem thêm ứng dụng sản phẩm khác
Đại lý phân phối chính hãng tại Vietnam
Báo giá ngay – Hàng chính hãng – Bảo hành 12 tháng – Tư vấn hỗ trợ kỹ thuật 24/7
Xem thêm sản phẩm hãng FMS tại đây
Xem thêm thông tin về thương hiệu khác tại đây
Xem thêm sản phẩm khác tại đây